MAN MYTH MESSIAH AND GOD'S NOT DEAD T-SHIRT!
---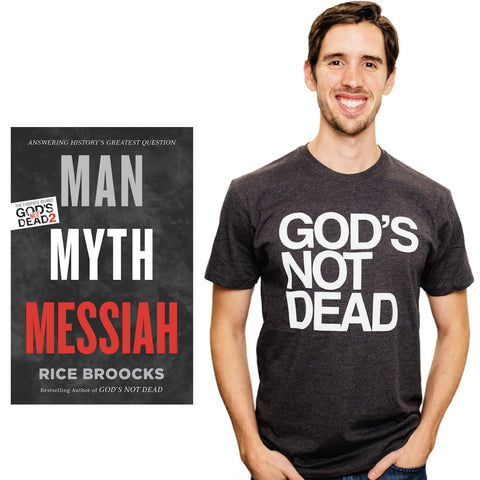 Buy the MAN MYTH MESSIAH book for $17, and get the GOD'S NOT DEAD T-shirt this week for FREE!
In easy-to-understand terms, MAN MYTH MESSIAH provides you with the historical facts and evidence for the resurrection of Jesus Christ, proving He is the Son of God!
Then, wear the truth in our softest, best-feeling T-Shirt that fits great, looks great, and makes a bold statement of your belief!
Get your book and T-shirt for only $17!
SELECT YOUR SIZE BELOW: